Tune in to Rob Brandt afternoons from 3-7! Your ride home won't be same after you try the Five O'clock Happy Hour! It's right in the middle of an hour of non-stop classic rock commercial free that kicks off at 4:20PM!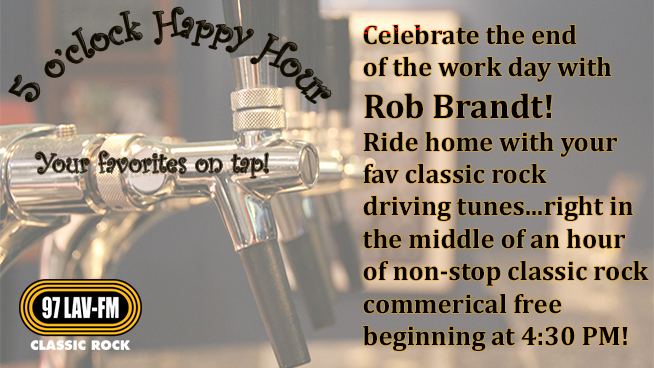 Rob Brandt's Blog Posts
A study conducted by ticket marketplace Vivid Seats has calculated the stand-out artists from each genre of music this year, based on "ticket sales and event data."

The results are that Mötley Crüe have been the biggest success story in rock music this year, most likely thanks to their stadium tour with Def Leppard that finally took place in 2022.

The study also said the defining 'alternative' band of 2022 was Gorillaz, while rock's biggest 'breakout' band was Australian indie rockers Spacey Jane.