Tune in to Rob Brandt afternoons from 3-7! Your ride home won't be same after you try the Five O'clock Happy Hour! It's right in the middle of an hour of non-stop classic rock commercial free that kicks off at 4:30PM!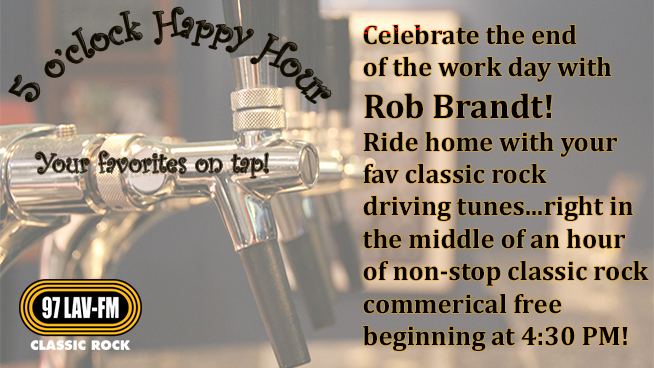 Rob Brandt's Blog Posts
Tom Petty is now a music doctor. The University of Florida has given the late music legend a posthumous doctorate in honor of his Floridian roots.
"(He's) widely considered among the most distinctive and influential musicians over the past 50 years. His presence remains significant as seen by abundant radio airplay and the popularity of events such as the Tom Petty birthday bash held in Gainesville," says University provost Joseph Glover. "On the UF campus, Petty's famous I Won't Back Down has become a mantra at athletic events and I personally have heard President (Kent) Fuchs sing it."
Petty never went to the school in Gainesville, but he did work there as a groundskeeper once before hitting it big with the Heartbreakers.