Tune in to Rob Brandt afternoons from 3-7! Your ride home won't be same after you try the Five O'clock Happy Hour! It's right in the middle of an hour of non-stop classic rock commercial free that kicks off at 4:30PM!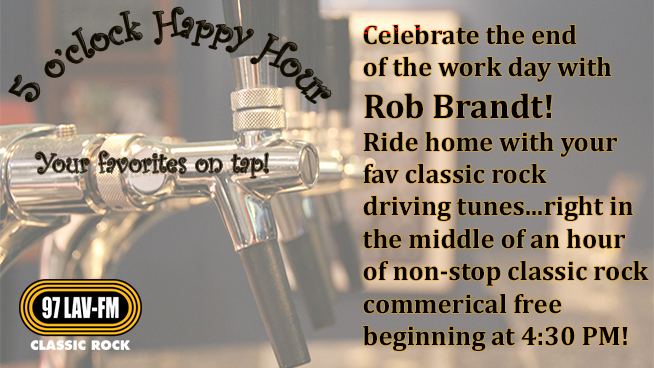 Rob Brandt's Blog Posts
Led Zeppelin fans are losing their minds over a newly-surfaced clip of a 1970 show at Madison Square Garden.

The video was uploaded Wednesday by YouTube user 'ikhnaton'. It features roughly 3 minutes of chopped-up footage of the band playing "Immigrant Song" and "Heartbreaker".

While the quality is low, it's still an amazing glimpse of Zeppelin in their heyday. The band's website says the Sept. 19th show is "widely considered one of their best ever".

One fan commented "It's amazing to me how just under 3 minutes of fragmented Zeppelin footage is still better than any other band on the planet".